My FIRST !! recording session - CTS studios London - Robert Farnon album - trumpets (left to right) - yours truly,Stan Roderick, Stan Reynolds, Ronnie Simmonds.
Trombones (left to right) - Jackie Armstrong, Harry Roche, Don Lusher, Wally Smith.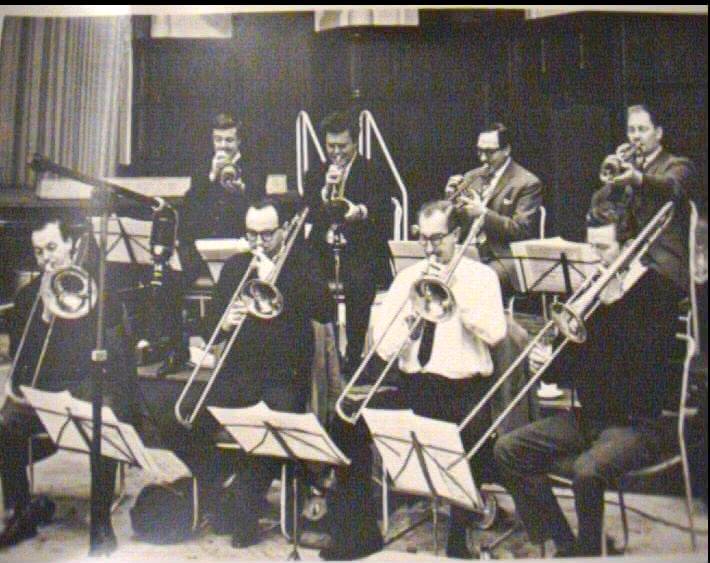 Recording session - trumpets (left to right) - Bert Ezzard, Kenny Baker, Derek Watkins, me. Behind - Eddie Mordue, Ray Swinfield, and - almost! - Tommy Whittle.
Aboard SS ORSOVA - Mediterranean cruise - Ray Davies band - keyboard Alan Hawkshaw - percussion Denis Lopez - bandleader Ray Davies - me - trombone Ric Kennedy. Almost visible behind is bassist Dave Richmond. 1972.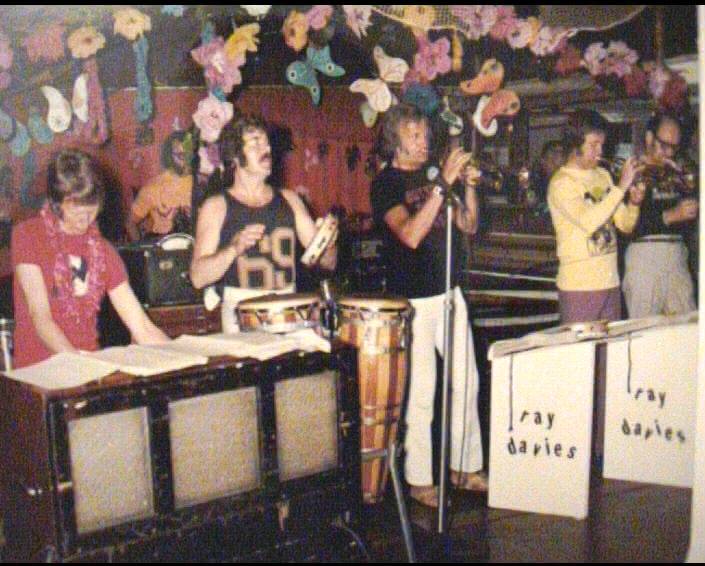 Soloing with the Cologne Big Band - Cologne Germany - approx 1990.